May 16th, 2022
Learning a widely spoken language as your second language isn't only beneficial if you're a world traveler. It can also greatly enhance your career outlook, bring in better job opportunities, and promotes your native language skills as well!
But what are the kind of careers you can get with a foreign language? What are the professional benefits of speaking multiple languages? What is the most widely spoken language you should learn for the sake of your career? Can you land a job in other countries with your foreign language skills?
We're about to lay down some of the career choices for multilingual professionals with the hope of inspiring you to take the leap and learn a new language ASAP!
The Best Careers for Multilingual Individuals
#1 Language Teacher or Tutor for Multiple Languages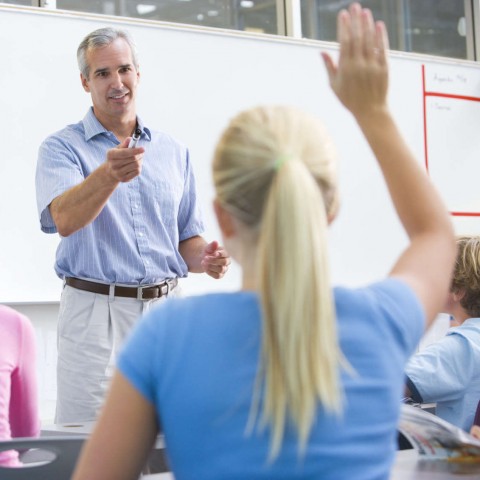 If you're skilled in a variety of foreign languages, you can use your foreign language skills to teach students. If you choose a classroom setup, you'll need a degree in the language you want to teach. You'll also need to get certified to prove that you're capable of teaching the language.
This is a great career choice if you love interacting with students and feel at home in the classroom environment. And there are plenty of job opportunities for qualified teachers.
But if you don't have the degree to show you're qualified to teach multiple languages (even though you're totally capable of doing it), you can opt to become a tutor instead.
Language learning tutors generally work on a face-to-face basis with one of two students at a time. Although tutors have complete control over their lesson plans and the methods they use, you have to promote your service on a continual basis to secure a steady stream of income.
You can also choose to become an online foreign languages tutor, which opens up many more doors of opportunity and gets rid of any demographical barriers. Not only can you remotely tutor in other countries, but the potential earnings increase substantially as well. Verbling, for example, allows online tutors to find jobs easily. And if you've got a less commonly spoken language that you can teach, you'll likely find even more language learning students knocking on your digital door.
#2 Interpreter
If you don't want to teach foreign languages, why not help others bridge the spoken language barrier instead? Interpreters facilitate communication between people that don't speak the same language. And as an interpreter, you'll be the bridge between two foreign languages.
You might have seen interpreters working in action at public events such as the Olympic Games. Whenever different language groups gather, there's a need for language interpretation in order for spoken language to be understood by everyone.
But not all interpreters are on display. Many of them also work behind the scenes and in more private scenarios like courtrooms. Phone interpreters offer remote interpreting solutions, and you'll probably never see a UN interpreter because they work in booths, facilitating communication through headphones.
#3 Translator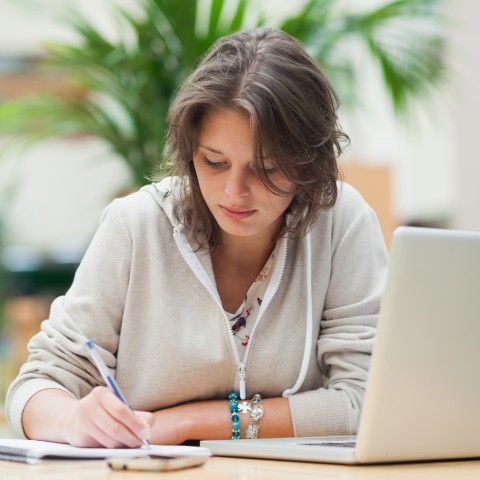 If you're more into writing than actual live conversations with strangers, a job in translation might be right up your alley if you can speak multiple languages. In general, translators work in the comfort of their own homes, translating text from one language to another.
But did you know that there are many different types of translators? Aside from literary translators (the men and women that translate books), there are various specialized translators that work in different fields and across multiple languages. From legal to medical translators, these professionals work across a diverse range of sectors to ensure nothing gets lost in translation.
#4 Foreign Languages YouTuber
Perhaps this one has crossed your mind yet, but you can create your own language learning channel on YouTube if you speak multiple languages! Thanks to modern tech, it's easier to set up a channel dedicated to language learners than ever before. And there are probably more teachers of foreign languages than you were aware of.
Before doing this, though, do some research to see what other YouTubers in the niche are doing, and then put a unique spin on your lessons. Be sure to offer your viewers real and actionable substance. Your lessons need to be informative enough to be worthy of your listeners' time.
#5 Tour Guide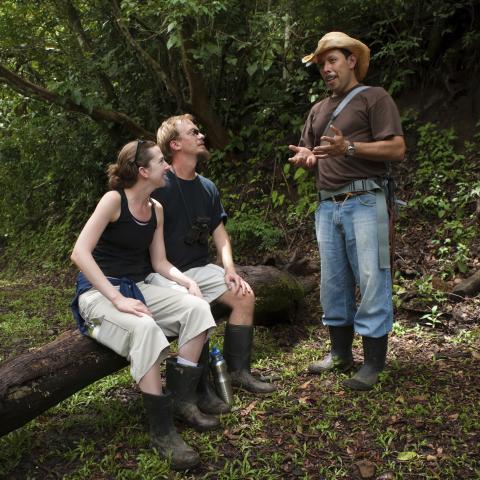 Traveling in a foreign country and not understanding the local language can make home feel like yesterday's dream. But that's where tour guides come in, helping foreigners feel a little more local when it comes to real-time communication in unknown territories.
If you choose to become a tour guide, you'll be the bridge between the local language and your foreign clients. You'll interpret spoken language and cultural nuances that are deeply engrained in that language.
#6 Children's Book Writer
If you're into writing, but not so much so that you're willing to become a translator, writing children's books might be your ideal fit. This is a career avenue that's not too competitive, and more than the lighter workload, it's a largely untapped market with a lot of entry points for multilingual people.
From gender equality to racial and cultural issues, children's literature can be approached in a plethora of ways. Bilingual writers can incorporate their cultural references into their work and help educate children on important matters while still keeping the storyline light and entertaining.
#7 Blogger
Why not consider writing about your language learning journey? Share your experiences and vulnerabilities with other language students. Create a blog that meets a specific language need and has a specific angle instead of being a general repository of your rants.
Can you speak Spanish and love cooking? Something about a Spanish Kitchen might work well if you dish out recipes along with some language lessons. Be genuine in the posts you share and only discuss topics that lie close to your heart.
#8 Localization Specialist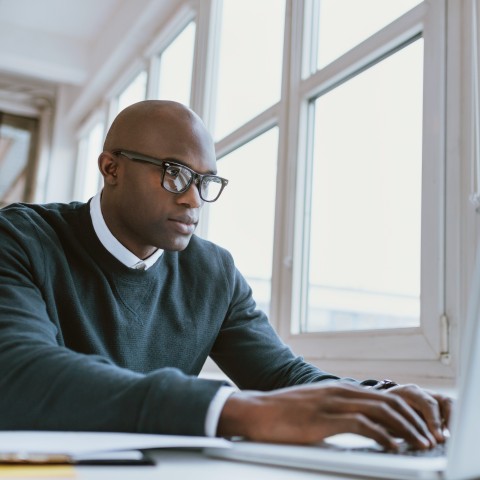 McDonald's is the world's 3rd biggest burger seller. But did you know that they don't even have a Big Mac or their Indian menu? That's because the Indian market prefers the Maharaja Mac, a beef-free variation of the Big Mac. Why? Because in India, cows are venerated, and MacDonald's doesn't want to insult the religious beliefs of their Indian customers.
But to understand insights like these, you need a localization expert. Localization experts are fluent in the source and target language, and they adjust a brand's marketing approach to best suit the cultural needs of a new target audience. Plus, they do this for more than one language and geographical area.
In essence, they're like a human resources specialist. But instead of recruiting new talent or managing employees, they ensure new audiences in foreign markets will be attracted to what your brand has to offer!
#9 Brand Specialist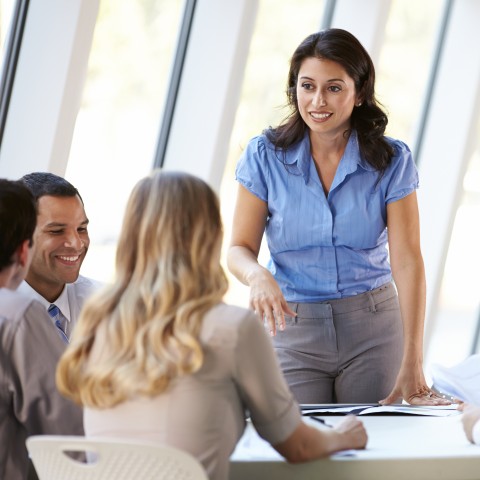 Brand specialists work within the tech industry, and companies like Google are always looking for brand specialists that can help them better communicate in foreign markets. In essence, this is an international relations role.
Not sure what brand specialists are? These professionals work with customers and market research to serve the ongoing product improvements on a brand. It's in line with human resources but revolves around different cultures instead of around employees. They're usually fluent in more than two languages to help companies boost their reputation in foreign territories and are the go-to pros whenever a brand wants to expand into new regions with different cultures.
#10 Community Representative
Community representatives play roles that seem similar to the way brand specialists work. But instead, they're required to interact with foreign audiences, and their job almost falls into the customer experience department.
The game developing company Blizzard, for example, recently recruited a bilingual English/Spanish community representative to engage with their Latin American player communities. The job they offered included assisting with game development and supporting the company at events.
Essentially, this role places a company team member inside the gaming community as a type of human resources analyst to ensure that everything is running smoothly on the user experience side of things. And if you've got up-to-date foreign language skills, this might be a suitable role for you.
Ready to Land a Job with Your Foreign Language Skills?
And there you have it! A roundup of ten careers you can get with a foreign language.
Naturally, some of them require more than just language skills to get your foot in the door, but language is always beneficial to a career path! Bilingual workers are more in demand than ever before as globalization keeps up its game.
If you speak two or more languages, you've got a skill that only a fraction of the global workforce has. The more languages you boast on your CV, the better the benefits will be.
If there has ever been an ideal time for learning languages, it's as soon as yesterday. And if you're wondering which language to start learning, we'd suggest a widely spoken language like the Spanish language. But it's almost always best to start with a language that falls in the same language family as your native language.
Author Bio:
Sean Patrick Hopwood is a language polyglot and the President of Day Translations, an academic evaluation services provider.