Wednesday, April 18th, 2012
You did it!
Did what exactly? Well…
You've downloaded. You've tuned in. You've learned.
And iTunes has noticed!
Today, InnovativeLanguage.com is featured on the front page of the US iTunes Podcast section. The InnovativeLanguage.com iTunes page brings together 21 language 101.com sites, 19 Survival Phrases series, over 300 mobile apps, and much more.
But it's not only a collection of language lessons, it's a community of passionate language learners like you that download, tune in, and learn regularly. And we wouldn't be on the front page without you.
Whether you tune in on iTunes or with a Free Lifetime Account on one of our websites, thank you for learning with us!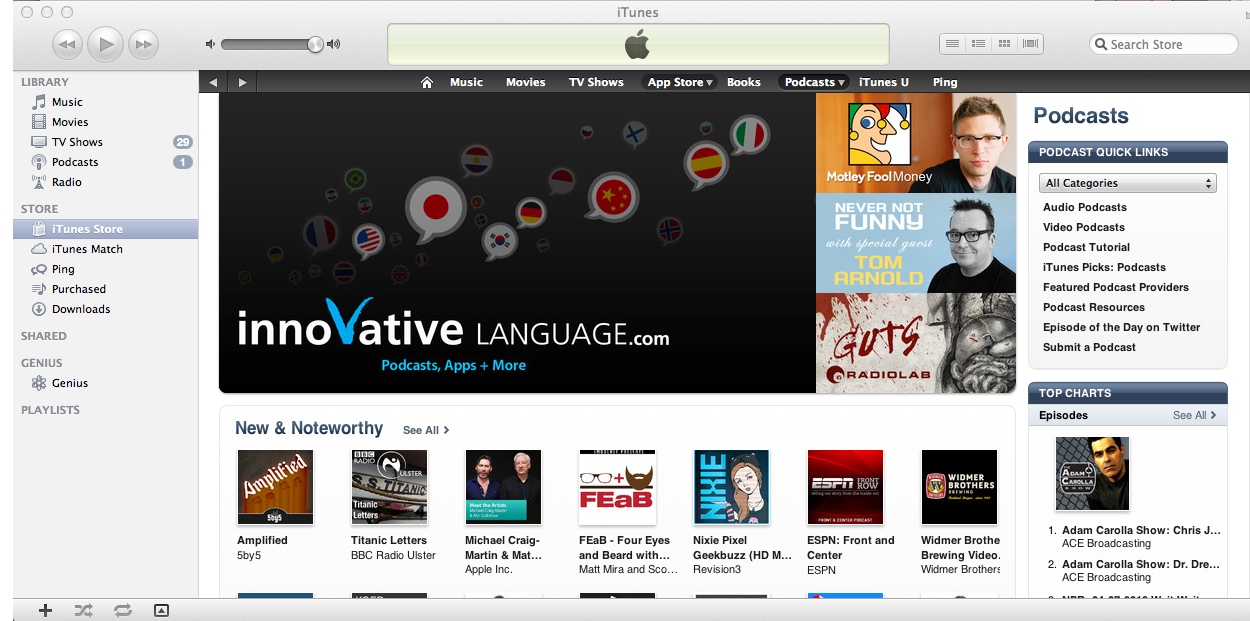 JapanesePod101.com, our Japanese language learning site is also featured in the New and Noteworthy Section! Check it out!
It's kind of crazy to think that it all started with one podcast in one language back in 2005.
So once again, THANK YOU. You made this possible. Also, we'd like to thank Apple. We truly appreciate your products, services and support.